The owner of the Washington Redskins is tormented by the obvious need to change the name of his national football team.
Many names have been suggested but all of them have nasty tones associated with them.
Infowars.com has come up with the barbless name, one that should not be offensive to the tender feeling of all those advocating a name change.
Infowars.com carries the story.
____________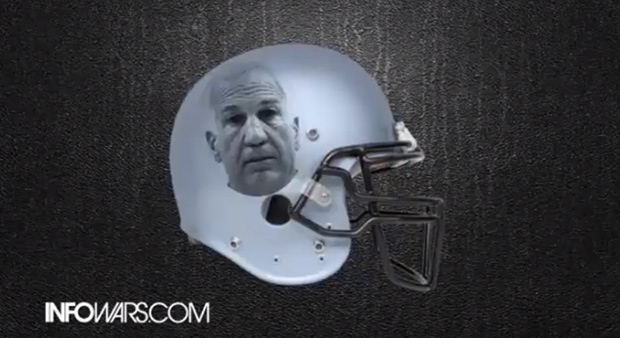 Redskins announce the official name change.
Infowars.com
____________
Download this report by moving your mouse of this link.  Then depress the button that starts the transfer.
More Vital News
Obama 'approved tapping Angela Merkel's phone 3 years ago'    New!
States Move to Tax Miles Driven With Black Boxes In Cars       New!
Texas Police Assault Legal Gun Owners
Captain America Battles DHS Terrorists In New Film
NSA Propaganda Video Among Highest Downvote Percentages in Youtube History
Leaked Video: FEMA Preparing Military Police For Gun Confiscations and Martial Law
Massive Barge On San Francisco Bay Likely Secret Google Facility
NSA surveillance: Merkel's phone may have been monitored 'for over 10 years'
Legal Glitch "Has The Potential To Sink Obamacare"
Enjoy!